j

ust landed – our new"
FONDUE GONDOLAS
✻
We invite you to spend an exclusive evening in our new fondue gondolas. Our all-inclusive offer includes champagne, Alpenrose pre-selected  white and red wines, San Pellegrino & Acqua Panna as well as a 3 course menu with a  delicious selection of appetizers, a hearty Swiss cheese fondue and a delightful dessert to finish an unforgettable evening. (You can see some nice photos at our gallery). Please call the restaurant for availabilities.
.

..where guests become friends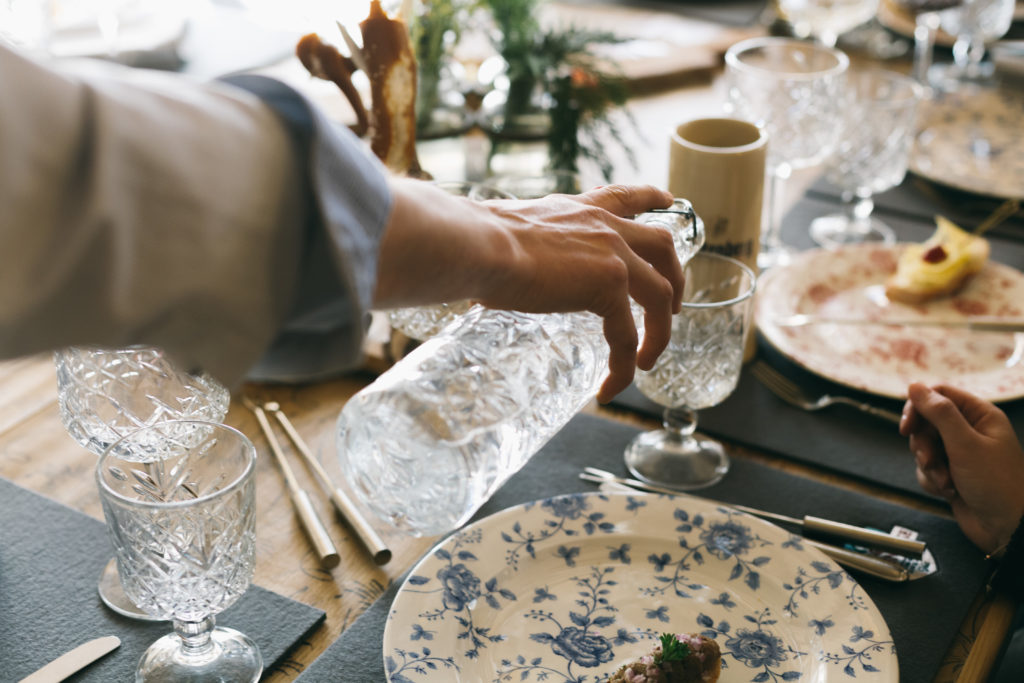 With lovely prepared dishes from traditional recipes to fine classics and specialties, with a touch of international culinary inspiration. We serve simple tasty home-style cuisine with hearty goulash, dumpling specialties, Kässpätzle and a savoury snack plate as well as a sweet finish with a selection of traditional Alpine desserts like Marillenknödel, Dampfnudeln, Palatschinken or apple strudel. For families and get-togethers with friends try our Walliser tomato fondue at long, comfy family tables and for our little one's we offer a special kid's menu. Warmth, hospitality and enjoying life – Welcome to Alpenrose!