p

rivate gondola
DINNER EXPERIENCE
✻
There's nothing that quite compares to the experience of sharing a meal. The Raclette Grill & Fondue Combo is designed for a fun and delicious family dinner. A variety of foods can be cooked at one time, opening up the door for creativity and encouraging entertaining. While food sizzles under the grill, raw meat or vegetables can be searing on top, and a bubbling pot of beef broth is ready and waiting for you and your guests to dip in their creations.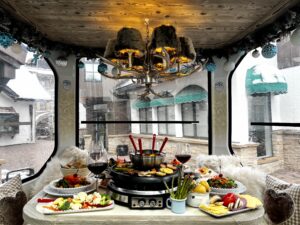 .

..where guests become friends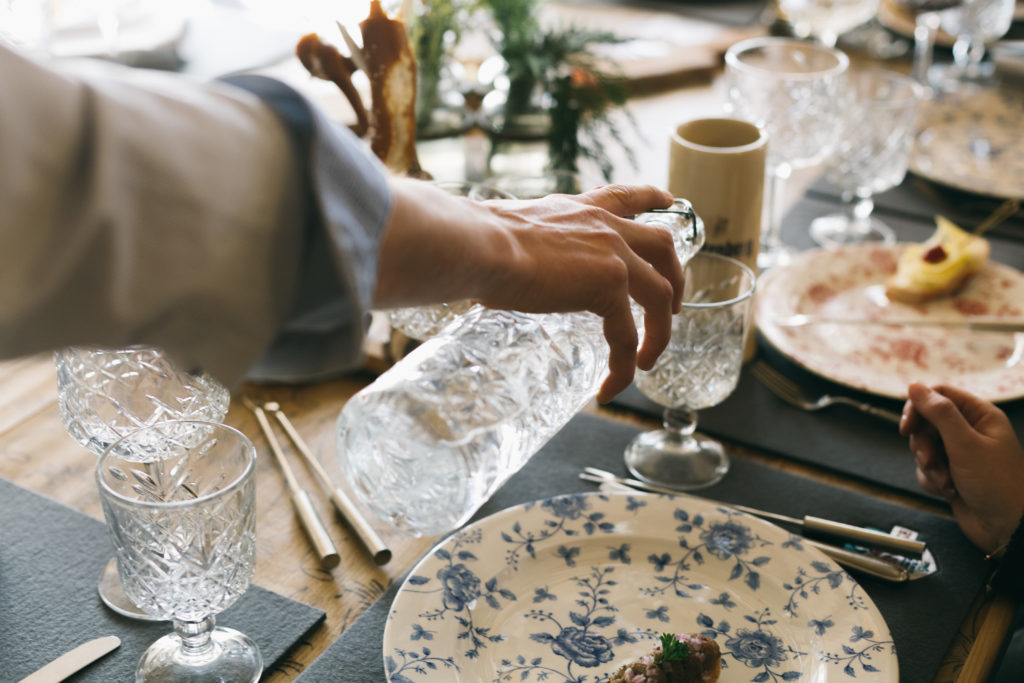 With lovely prepared dishes from traditional recipes to fine classics and specialties, with a touch of international culinary inspiration. We serve simple tasty home-style cuisine with hearty goulash, dumpling specialties, Kässpätzle and a savoury snack plate as well as a sweet finish with a selection of traditional Alpine desserts like Marillenknödel, Dampfnudeln, Palatschinken or apple strudel. For families and get-togethers with friends try our Walliser tomato fondue at long, comfy family tables and for our little one's we offer a special kid's menu. Warmth, hospitality and enjoying life – Welcome to Alpenrose!